Summary
Young male with a character ideal for those seeking a sweet dog with children and used to all pets and farm. Player possible, it is an exceptional companion for those who love sports. Watchdog at times, especially suitable attention to his family more than his bowl, more like walking and moments of the game endless […]
Family tree of Falco
Falco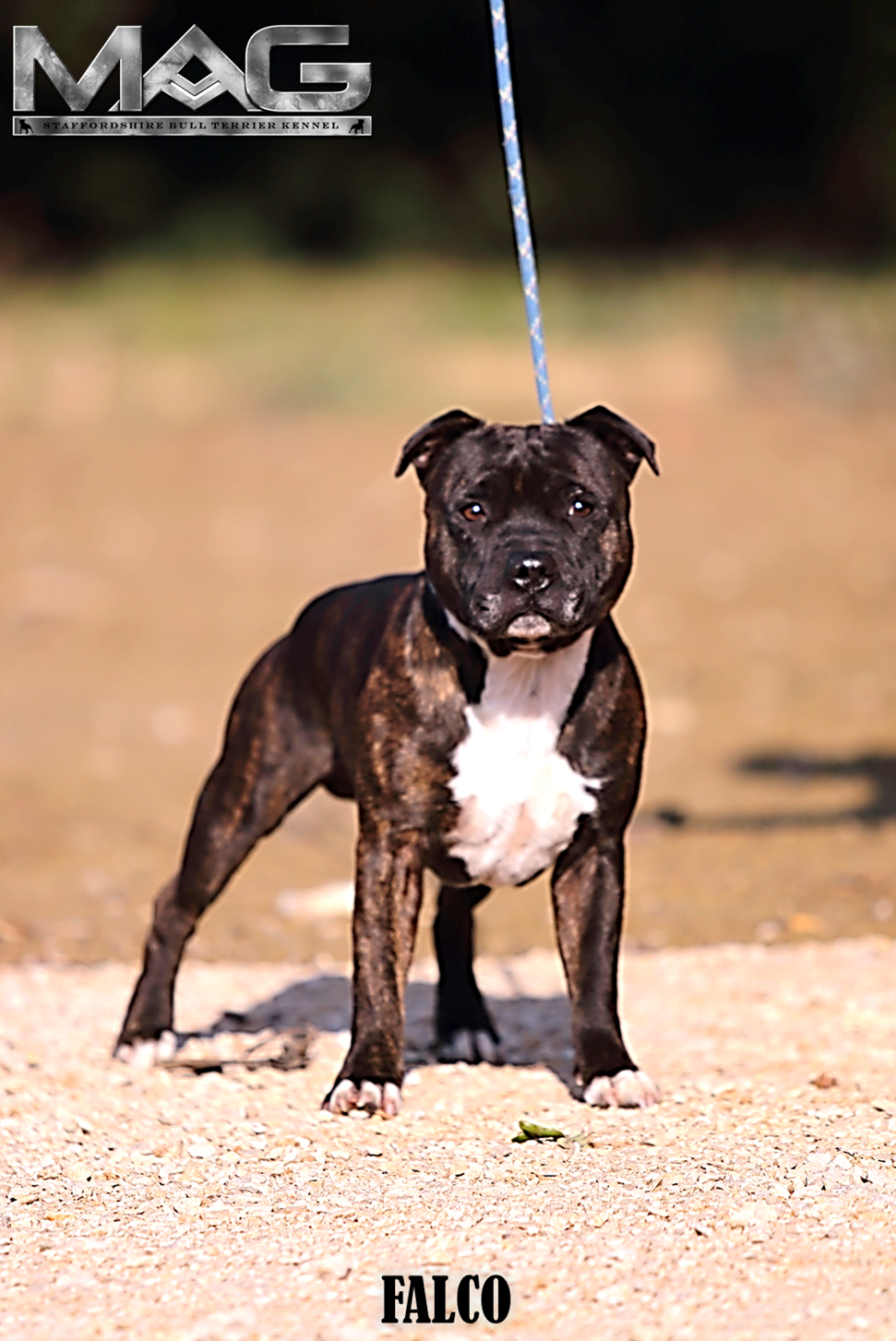 Falco parents are :
Features
From breeding :

De la Vauxoise

ID :

250269799033219

Born :

10/10/2010

In Hameau des Bulls since :

10/12/2010

Weight :

16 kg

Number of litters :

0

Brothers & sisters :

6
Description
Young male with a character ideal for those seeking a sweet dog with children and used to all pets and farm. Player possible, it is an exceptional companion for those who love sports. Watchdog at times, especially suitable attention to his family more than his bowl, more like walking and moments of the game endless hugs. Dynamic, enduring and resistant to efforts supported this staffie brought joy to our farm, he was born on a farm renowned French and has a perfectly balanced life among his fellows, and children.
Show results:
Excellent (LUX)
Hip test :
en cours
Cardiac test :
en cours